The Rangers are firing longtime president of baseball operations Jon Daniels, Ken Rosenthal and Levi Weaver from The Athletic report (via Twitter). Texas announced the move shortly after, adding that general manager Chris Young will now oversee all baseball operations decisions and processes. The move comes just days after the organization fired manager Chris Woodward.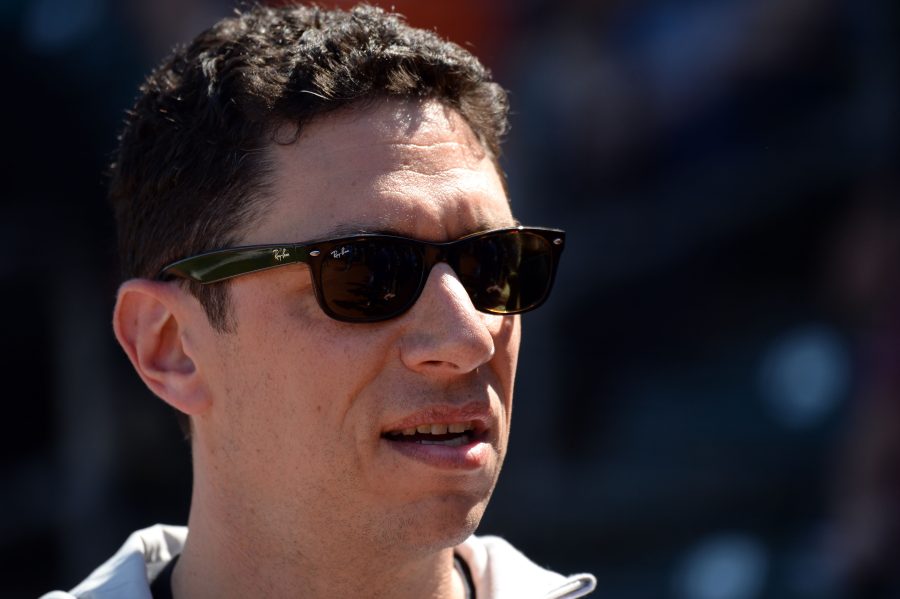 "This morning I informed Jon Daniels that his contract will not be renewed at the end of the season and that he is being relieved of his duties effective immediately," managing partner Ray Davis said in a press release announcing the move. "Jon's accomplishments in his 17 years running our baseball operations department have been many. He and his staff put together the best teams in the history of this franchise, which resulted in five playoff appearances and two American League pennants between 2010 and 2016. His impact on the growth of our player development, scouting and analytics groups was immense. Jon always had the best interests of the Rangers organization in mind on and off the field and in the community.
"But the bottom line is we haven't had a winning record since 2016 and for much of that time, haven't been competitive in the AL West Division. While I'm sure we're going in the right direction, I feel like a change in leadership of the baseball opera section will be useful going forward."
Daniels has been atop the Rangers' baseball operations hierarchy since back in 2005, when at just 28 years old he became the sport's youngest general manager. Before today's ouster, he was the sport's third-longest-tenured baseball operations leader, trailing only Athletics executive vice president Billy Beane and Yankees general manager Brian Cashman.
As Davis alluded to, Daniels oversaw some of the best years in Rangers franchise history, including a pair of back-to-back World Series appearances in 2010-11. Those teams thrived in no small part because of smart trades made by Daniels. His blockbuster shipping Mark Teixeira to the Braves (against shortstop Elvis Andrus2010 AL Rookie of the Year Neftali Feliztrap Jarrod Saltalamacchia and left Matt Harrison) and Daniels' acquisitions of Josh Hamilton (of the Reds vs Edinson Volquez) and Nelson Cruz (from the Brewers for Charles Lee) helped set the stage for those halcyon days in Arlington.
The success carried over into the mid-2010s, when Texas won the AL West and enjoyed a 97-win season back in 2016. That came on the heels of some other high-profile moves — e.g. signature Yu Darvish and Adrian Beltregetting Cole Hamels – which led to multiple contract extensions for Daniels over the years. Since that time, however, ill-fated signings have begun to mount while what should have been pivotal trades failed to bear fruit.
The signature of 2014 Shin-Soo Choo to a seven-year, $131MM contract ultimately proved to be a misstep, for example, and shorter-term deals for veterans like Andrew Cashner and Carlos Gomez also came up empty. Texas' 2016 acquisition of Jonathan Lucroy went south in 2017, and the Rangers ultimately received little to no value in trades from production veterans such as Yu Darvish and Mike Minor, which further reset the farm system. Meanwhile, homegrown talents projected for stardom never reached those ceilings; Nomar Mazara, Martin Perez, Leody Taveras, Hans Crouse, Willie Calhoun (acquired for Darvish) and Chi Chi Gonzalez is among the many former Top-100 Rangers prospects who never really developed into effective players (though Perez's 2022 breakout at least finally changed the story about him to an extent).
That difficulty regarding player development wasn't unique to the organization's top prospects, either. Rather, Texas' ability to develop big leaguers through the draft has simply stalled in recent years. Incredibly, not a single member of the Rangers' 2018-21 draft class made it to the Majors. Dating back to 2016, right-handed Joe Barlow is the only player drafted by the Rangers to produce even 1.0 wins above replacement in the majors.
Of course, that doesn't all fall solely on Daniels' shoulders. The Rangers had scouts, analysts and dozens of other executives contributing to those collaborative processes during that dry spell, but as general manager (and later president of baseball operations), Daniels was the final call both on baseball operations decisions, while filling out the scouting and player development ranks, etc.
Speaking of general managers – those duties will now all fall to Young, the 43-year-old former big league pitcher who quickly rose through the game's executive ranks after the conclusion of a 13-year major league career. A Princeton product, Young has always been touted as one of the sport's brightest baseball minds, even during his playing days. He broke into administrative work not with a team but working in the offices of Major League Baseball, where he served as the league's senior vice president of field operations, initiatives and strategy.
Young was signed up as general manager of the new Rangers in somewhat out-of-the-blue fashion in December 2020. It was his first position working in a major league club, but the Rangers weren't the only club with interest. The Mets, in owner Steve Cohen's first offseason at the wheel of the team, had interest in interviewing Young for their own G vacancy. He interviewed for the post but withdrew his name from consideration, citing the fact that he did not want to move his family from Dallas to New York as the key factor in that decision. A week later, the guards announced their hiring.
Young may not have the typical resume that most future executives bring to the table, but he has spent the last two years learning under Daniels — who, for all the Rangers' recent struggles, remains one of the most widely respected executives in the a game That experience will prove vital as Young now begins to implement his own vision for the franchise.
Daniels, meanwhile, would certainly be a welcome addition to countless baseball departments around the game, though it's not yet clear if he'll immediately take up another position or if he'll step back and take some time with his family after nearly two. -decade grind leading the Rangers. He has been linked to his hometown Mets in the past, and there will be at least one GM vacancy this offseason now that the Tigers fired Al Avila. Time will tell, but Daniels will have little trouble finding a new role if he's so inclined — though for the time being, it may not be running his own department.